Care CPD - Continuous Professional Development
Build careers, fill skill shortages, deliver better care.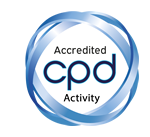 Advanced e-learning programmes represent the quickest and cheapest way to improve the skill sets of carers in all settings.
For help deciding which courses would best suit your requirements, please call our Freephone number. Our friendly staff are more than happy to support and guide you in the right direction.
Freephone:

020 3912 0861

020 3912 0861
Advanced E-Learning Care Courses